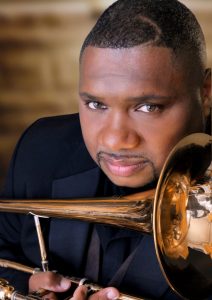 Wycliffe Gordon (trombone, Georgia, '84-'85)
Renowned American jazz trombonist Wycliffe Gordon's multi-faceted career includes arranger, composer, band leader, and music educator at the collegiate-conservatory level. Additionally, he is a vocalist, plays didgeridoo, trumpet, tuba, and piano, and is a longtime Yamaha clinician. His career includes member of the Wynton Marsalis Septet, 1989-1995, original member of Lincoln Center Jazz Orchestra, 1995-2000, a frequent guest artist on Billy Taylor's "Jazz at the Kennedy Center" Series, arrangement of the theme song to NPR's "All Things Considered" heard daily across the globe. His show "Jazz a la Carte" was named one of the five best moments in jazz by The Wall Street Journal.
Wycliffe has collaborated with pop and jazz greats David Sanborn, Wynton Marsalis, Paul Simon, Natalie Merchant, Rene Marie, Dianne Reeves, Anat Cohen, Ricky Skaggs, Arturo Sandoval, Doc Severinsen, Dizzy Gillespie, Lionel Hampton, Tommy Flanagan, Shirley Horn, Joe Henderson, Eric Reed, Randy Sandke, and Branford Marsalis, among many others. Visit WycliffeGordon.com for more information. Wycliffe met his future wife April Brumfeld (trumpet, Kentucky, '84-'85) in the McDonald's All-American Band. April is President and Founder of Brumfield & Associates Music, Inc. where she represents Wycliffe Gordon among other distinguished artists. She is a charter participant of the AAAB.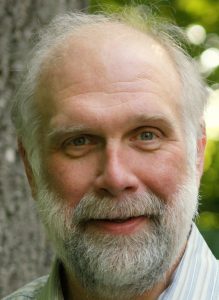 Kim Scharnberg (trombone, Iowa, '77-'78) is a professional arranger, orchestrator, composer, conductor and music producer for Broadway, film, television, recordings, concerts and commercials. Kim's various arrangements have been performed by such noted orchestras as the Boston Pops and the Atlanta Symphony Orchestra. He has orchestrated several Broadway musicals including Jekyll and Hyde, The Scarlet Pimpernel, The Civil War, Wonderland and Little Women for which he received a Drama Desk nomination. Kim has also written orchestrations for television and for many feature films, including A River Runs Through It, Quiz Show, Made In America, The Net, Fly Away Home. He co-produced the Grammy-nominated Jekyll and Hyde cast recording, Jekyll and Hyde — The Complete Work, the Scarlet Pimpernel cast recording, Scarlet Pimpernel Encore, the Civil War concept album, the Little Women cast album and Linda Eder's Gold and Christmas Stays The Same CDs, among many others.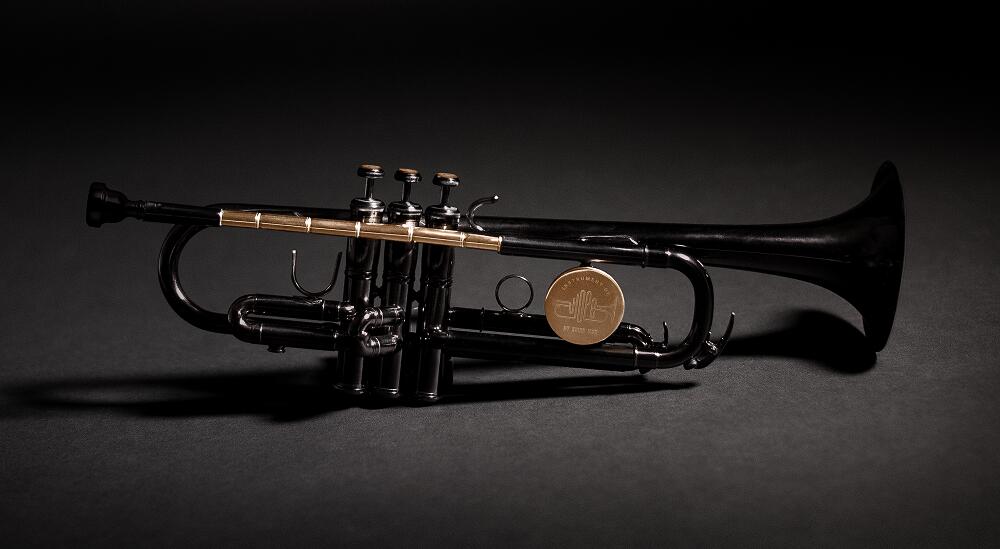 Kim's most recent project, he states, "For the past two years I've been working with Shine MSD, a non-profit organization started by student survivors of the 2018 Marjory Stoneman Douglas High School shooting in Parkland, Florida. Last year they commissioned the Instrument of Hope, a trumpet made from spent bullet casings to keep the conversation about gun violence prevention going."
"In June, I gathered 66 of the finest trumpet players in Los Angeles and New York City to record a new arrangement of Shine, the anthem written by two surviving MSD students. These historic sessions were filmed by Academy Award nominated cinematographer and director Mikael Salomon and features legendary players Arturo Sandoval, Wayne Bergeron, Randy Brecker, Terell Stafford, Chuck Findley and many more. The video was premiered at the Sundance Film Festival and has garnered more than half a million views." Discover more information at InstrumentOfHope.org and KimScharnberg.com
Bob Baylis (Percussionist, Delaware, '83) created the 1983 Alumni Band Website.